EUROPOWER Golden Rules
Veiligheidsinfo COVID-19 EUROPOWER "GOLDEN RULES" 14/05/2020
Iedereen weet ondertussen dat we Covid-19 ernstig moeten nemen.
De verspreiding van het virus beperken is de verantwoordelijkheid van elk van ons. Daarom hanteert Europower deze "Golden Rules" die zijn opgesteld om iedereen te blijven motiveren en sensibiliseren. Ken ze, pas ze toe, onderwijs ze, leef ze…
1) Wanneer het niet noodzakelijk is om de business continuïteit te garanderen, dan vermijd ik contact met anderen buiten mijn levenskring.
2) Ik begrijp dat zowel ikzelf als anderen een bron van besmetting zouden kunnen zijn, ik herken de manieren van besmetting en kan deze ook herkennen bij anderen.
- De ziekte verspreidt zich via besmette druppels die bij hoesten en/of niezen door een besmette persoon vrijkomen.
- Wanneer deze druppels in contact komen met ogen, neus of mond kan je ook besmet worden. Dit contact kan veroorzaakt worden doordat je besmette druppels inademt.
- Het kan ook gebeuren doordat de druppels landen op een oppervlak, dat vervolgens wordt aangeraakt en waarna je met je hand je gezicht (mond/neus/ogen) aanraakt.
3) Ik controleer mezelf op symptomen (koorts, hoesten) voor ik ga werken met anderen, maar ook tijdens mijn werk. Als ik me niet goed voel of symptomen vertoon, verlaat ik de arbeidsplaats en verwittig mijn collega's of supervisors.
4) Ik uit mijn bezorgdheid over de gezondheid van anderen door ernaar te vragen en deel mijn eigen gezondheidsgevoel ook mee.
5) Ik ken de preventie-afspraken en pas deze strikt toe:
- Ik hou zoveel als mogelijk minimum 1.5m afstand van iedereen.
- Ik pas alle hygiënemaatregelen toe
(regelmatig handen wassen/ontsmetten, …).
- Ik raak mijn aangezicht niet aan, ook niet met handschoenen.
- Ik draag persoonlijke beschermingsmiddelen indien ik de veilige afstand structureel niet kan behouden.
- Ik pas de preventie-afspraken ook toe tijdens mijn verplaatsingen en pauzes.
6) Ik grijp in als ik een mogelijke bron van besmetting herken en stop en bespreek.
We verwachten dat iedereen deze "Golden Rules" correct en te goeder trouw toepast!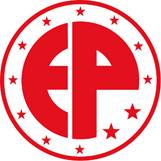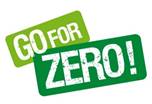 Quality policy
EUROPOWER Generators develops, produces, sells and maintains generating sets from 1 to 600kVA. Generating sets are machines that generate electricity in places where there is none. EUROPOWER supplies its generators to more than 50 countries through B2B partners.
In the first place, our team wants continuously to increase the value of the company for its customers. It strives for the same value increase for its suppliers, employees and other stakeholders by delivering high-quality products on time (as agreed) to its customers, according to the requirements of these customers, the rules of the art and the legal regulations.
The quality policy also specifies that EUROPOWER Generators wants continuously to improve its quality system. The products and processes that are applied, of course, meet the ecological principles that are prevalent in the market. The general values and norms that form the company's culture lead to strong customer confidence, or we could even say trust, in both our products as our services we offer. A customer chooses EUROPOWER for its reliability, speed, flexibility, customer orientation, customization and responsibility.
WEEE
At the moment, the regulations regarding WEEE (Waste Electrical and Electronic Equipment) are not applicable to generators. However, every country individually can make additions. We will bear this in mind and inform our clients when a country decides that our products become subject of this regulation. You will find information regarding this subject under this item on our website.
RoHS
EUROPOWER
also follows the directive regarding RoHS (Restriction of Hazardous Substances). Because of RoHS, every European country has to ensure that new electrical and electronic equipment put on the market from 1 July 2006 does not contain cadmium (<100ppm), lead (<1000ppm), mercury (<1000ppm), hexavalent chromium (<1000ppm), poly-brominated biphenyls (PBB) or polybrominated diphenyl ethers (PBDE). Initially, this issuing is not applicable to generators. Austria and Germany placed their own interpretation to this norm, where generators have to be free of the components mentioned by RoHs. However it is not obligatory, we did choose to comply with this issuing until there is a decisive answer whether generating sets covered by the directive or not.
We questioned our suppliers about the use of these substances and until now, no article contains one of the substances forbidden by the RoHS-regulation. When the regulation is violated,
EUROPOWER
immediately will do whatever is necessary to substitute that article. We will keep you informed under this item on our website.
REACH
We would like to inform you about the influence of REACH regulations (EU regulation 1907/2006 concerning the Registration, Evaluation, Authorization of Chemicals) which are in force since June 2007. REACH is the ordinance that enables the identification of hazardous chemical substances in Europe, as well as the gradual run-down of its production.
EUROPOWER
Generators only delivers finished products, referred to as 'items' in REACH. Furthermore, we don't purchase items from outside the EC and/or we don't put items on the market which contain chemical substances that are intended to be released during normal and reasonably foreseeable conditions of use.
EUROPOWER
Generators is a Downstream User (DU) for some products used for our industrial activity.
Based on the reasons stated above, we can conclude that, at this moment, the only obligations
EUROPOWER
has in respect of REACH, is exchange of information about the used products. We have retrieved material safety data sheets (MSDS) of all these products and we will put these on our website under 'Policy' as item No. 6 as soon as we have these in our possession. If you don't have access to this section, please contact us.
Regarding the list with substances with very high concern (SVHC), we extensively surveyed our suppliers whether the goods we use contain substances mentioned on the list or not. Until now, we haven't got goods containing these substances. If our suppliers inform us that we do receive goods containing these substances, taking the last additions of the SCHC list into account, we will inform our customers by publishing this on our website under this item.